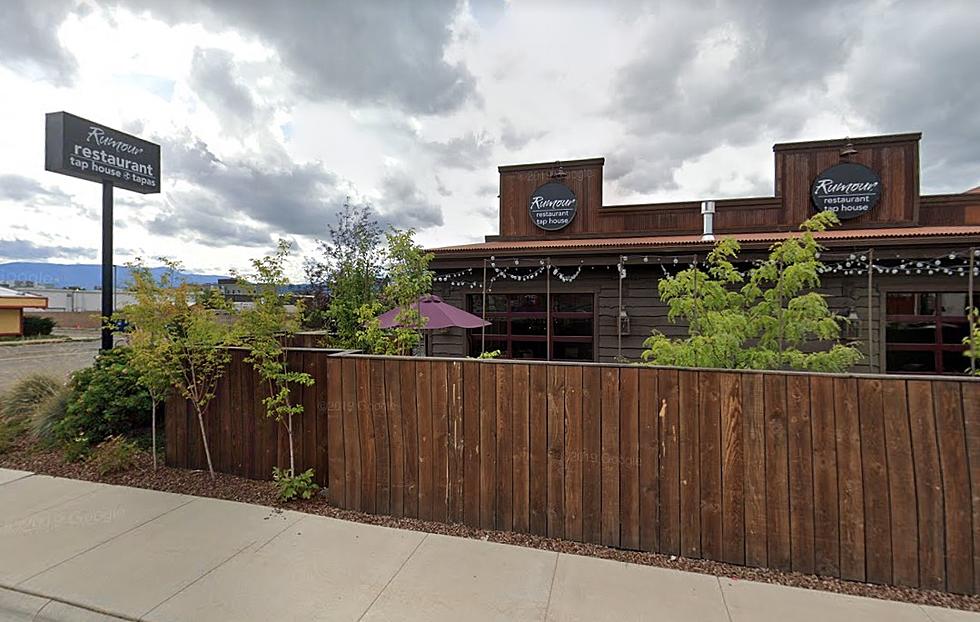 The Rumors about Missoula's Rumour Restaurant and Taphouse
Google Maps
Over the summer, we heard rumors of permanent closures that turned out to be true. Sometimes due to COVID-19, sometimes lack of staffing, sometimes owners got priced out of the market and had to pack up and move away, which is heartbreaking. Fred's Lounge out at the Wye is closing later this month, but that's because the owner is retiring. Recently, we heard a buzz around the service industry that Rumour Restaurant and Taphouse at 1855 Stephens Avenue is closing, and it's only kind of true.
I reached out to management for the scoop and they told me that they are actually closing temporarily to remodel some interior spaces, at this point, they are just waiting on some permits from the City. They wanted to be sure to share that they will "miss the great people who joined us to break bread, and share time." And they promised to let us know when they would be reopening to the public, so naturally, we'll keep ya posted.
A couple of months back, I happened to be driving by when a south bound driver lost control of their car and crashed through the fence of Rumour, right where outdoor diners would have been had it been later in the day. Crazy thing to witness, and I see that the tall fence has since been repaired.
You'll remember that Rumour opened in 2015 after the Elbow Room closed and the infamous "double wide" was demolished. Elbow Room regulars of all ages were devastated to see it go, and were quite vocal about it. Only time will tell what the next chapter of the property will have to offer the community.
What Are the Signature Drinks From Every State?