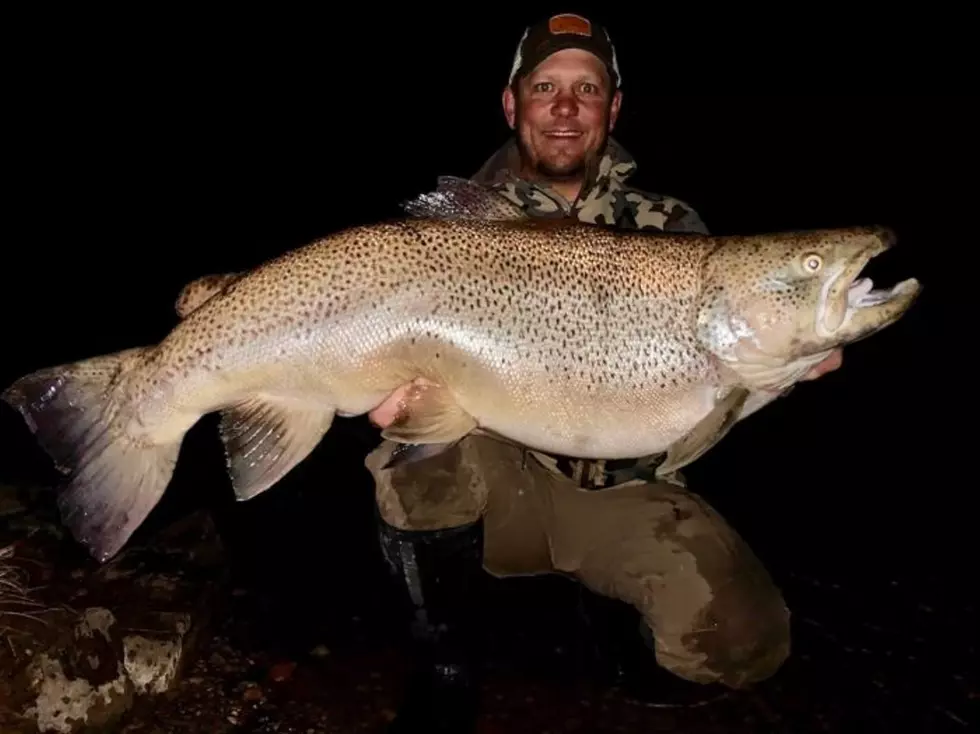 Enormous Brown Trout is New Montana State Record
Image courtesy of Montana Outdoor Radio Show
I haven't caught many, and only one was fairly impressive in size. But for me, there is an extra thrill to catching a brown trout. Such a beautiful fish.
Brown trout have been widely introduced into suitable environments around the world, including a sizeable portion of North America. The first introductions into the U.S. started in 1883, when a New York angler, under the authority of the U.S. Fish Commissioner, obtained brown trout eggs from the president of the German Fishing Society. They are a fly-fishing favorite of a number of my friends. My best success has been on the Bitterroot River in late summer or early fall.
But you could take the combined weight of all the brown trout I have caught and not come close to what this Montana angler did in one catch. It didn't just break the Montana record, it crushed it!
That 55-year-old Montana record was broken last week by Robbi Doctor of Conrad. Robbi  caught the new state record brown trout out of the Marias River. The huge brown weighed 32.43 pounds, breaking the old state record which weighed 29 pounds and was caught out of Wade Lake in 1966. For those who don't know, Wade Lake Campground is located in the Beaverhead-Deerlodge National Forest in southwest Montana. Elevation: 6,400 feet.
The new state record has been verified by Montana Fish. Wildlife and Parks. We were unable to get details on the exact part of the Marias Robbi was fishing or what he was using. We will try to get him on our Saturday Morning Montana Outdoor Radio Show as soon as possible and "torture" the information out of him.
In the meantime, congratulations to Robbi. What a thrill that must have been.
LOOK: Here are the best small towns to live in across America