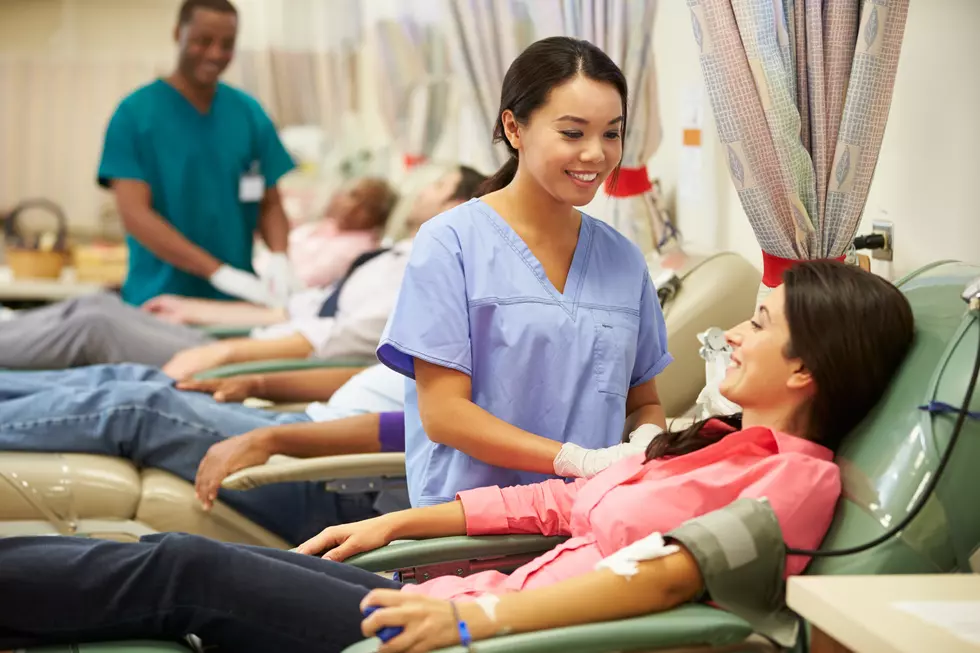 Winds of Change & American Red Cross Blood Drive August 13
Photo: Getty Images
At his point it pretty much seems like COVID-19 has impacted every aspect of our lives. Think about your daily routine and how so much of it has been changed in the last few months. But something you might not think about is how the coronavirus outbreak has affected something like the country's blood supply. The American Red Cross is facing a blood shortage and they're in search of healthy donors to help them restock.
If giving blood during the pandemic makes you question the safety of donating - the Red Cross assures the public that the highest safety standards are in place:
Using Sterile Collection Sets - Spacing Beds 6 Feet Apart Where Possible - Having Hand Sanitizer Available - Using Aseptic Scrubs on Arms - Donor and Staff Temperature Checks Before Entering Drives - Wiping Down Donor-Touched Areas
Here's the details from the event page on Facebook.
The need for blood donations is at an all time high due to Covid so it's a great opportunity for us to give back to our community!! In order to practice social distancing, our blood drive will be held at the American Red Cross Donation Center (2401 N Reserve St Suite 6) over by the AMC 12 Theater and Sportsman's Warehouse

We will have appointments available every 15 minutes starting at 10 am and ending at 3:30. You can sign up by emailing me back your time preference or by the following link:

https://www.redcrossblood.org/give.html/drive-results?zipSponsor=windsofchange

Some things to note about blood donation and safety protocols:
All Donors are required to wear a mask
the blood drive will follow social distancing
all donors and staff will have their temperatures checked prior to entering

Last year we donated a total of 17 total units, wouldn't it be awesome to surpass that this year?? :)
KEEP READING: See 25 natural ways to boost your immune system