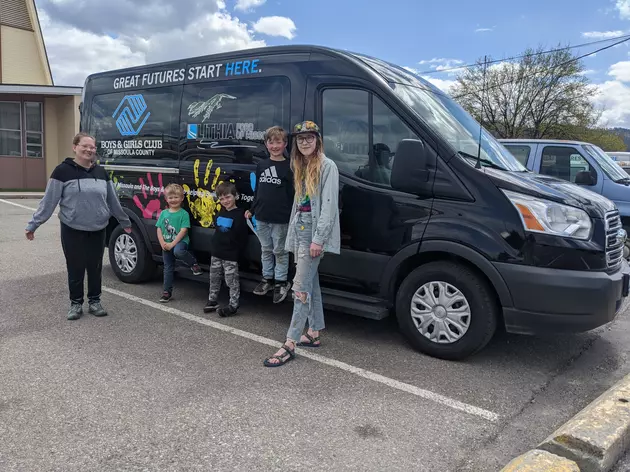 Missoula Boys & Girls Club Gets New Van, Offering Emergency Child Care
Photo courtesy of Missoula Boys & Girls Club
While most of Missoula has been closed for the past two months, things have been busy at the Boys and Girls Club. First, they are providing emergency child care for select families with children grades K-8, with caregivers working in critical occupation areas. They just opened a second location at DeSmet School and have openings, learn more here.
Next, the BGC have begun registration for their very popular Summer Club. The Club will go on this year, with extra precautions taking place to make it safe for everyone. In fact, it will look much different than years past - for instance, there won't be 130+ kids gathering in one building, sign up for Summer Club 2020 here. And that brings to the reason why the BGC needed a second van, to transport all the kids this summer!
Thanks to generous local businesses, the BGC just scored a much needed second van, you have probably seen it around town with the fun hand prints all over it.
In response to the call for safer, more reliable transportation, the Boys & Girls Club of Missoula County is proud to announce that it has partnered with Lithia Ford of Missoula and Boone Karlberg P.C. to provide the Club with a new 15-passenger van.
What Part of Missoula Life Do You Miss The Most?