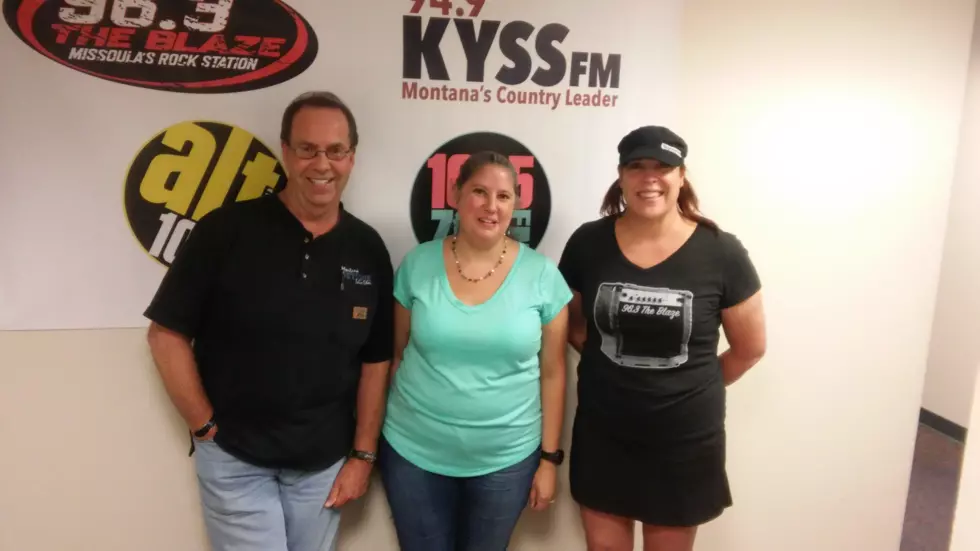 KYSS FM Listeners Going to Northern Quest to see Brad Paisley
Image courtesy of Denny Bedard
Since Front Desk Debbie (right) ultimately drew out the grand prize winner's name, we figured she's a good luck charm and should be in the photo, too!
First, a great big thank you to Northern Quest Resort and Casino in Spokane for furnishing us with two tickets to the July 27 Brad Paisley concert and a night's hotel accommodations, to use as a prize giveaway for one of our fabulous listeners.
Over the course of the past week and a half, we were randomly playing two of Brad's songs back to back. When listeners heard them, they called us. The correct caller received a nice qualifier prize package from Fuddrucker's, Happy Days Car Wash and the Montana Lottery, and of course their name went into the grand prize drawing. Then on Thursday afternoon, Front Desk Debbie came in the studio and drew the name.......STEPHANIE LALUM (pictured center)! She and her husband are in for a treat. Congratulations, Stephanie. We hope you two have a great time. And the good folks at Northern Quest said, hey, why not do something similar for the Alabama concert in August?
Sounds like a plan. Stay tuned.