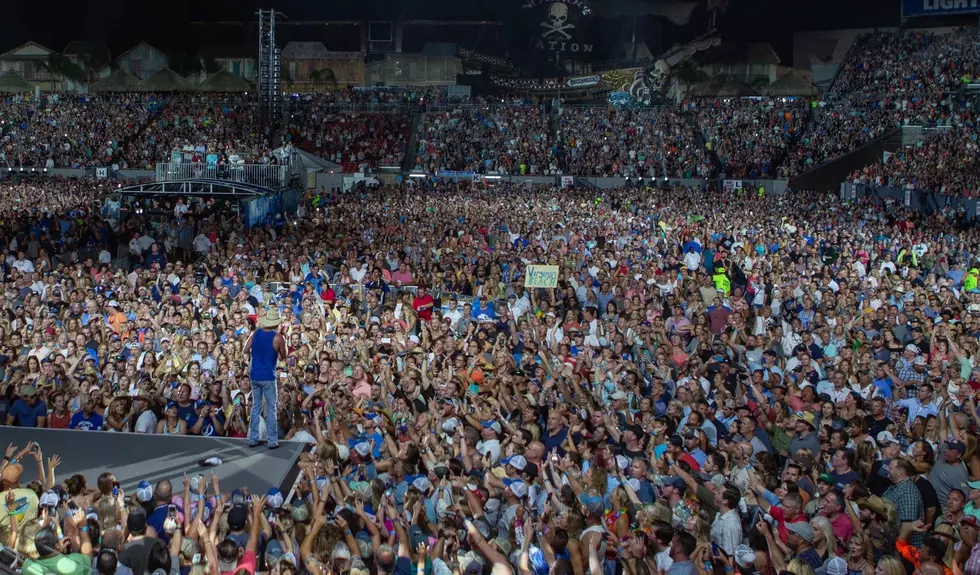 Kenny Chesney Postpones Entire 2020 Tour Including Bozeman Show
Photo: TSM
Well, dang it! So many people were hoping that there would end up being some way the Kenny Chesney tour could somehow take place over the summer. There was so much excitement last year when they announced Bozeman as one of the shows for the 2020 Chillaxification Tour. I think we all knew what the eventual decision was going to be - we just didn't want to admit it until it became a reality. Earlier today, Kenny made the announcement that the entire 2020 tour has been cancelled.
Earlier this year, Kenny postponed the first 11 shows of the year. That bought us a little time and gave us a little hope that things might be able to be salvaged when it came to Bozeman and even Seattle shows. But, COVID-19 gets the last laugh again as Kenny Chesney posted a heartfelt message to his fans about the cancellations.
It's a bummer, for sure. For so many, Kenny shows offer up the chance to escape reality for a night and get lost in not only the music, but the entire world of Kenny's No Shoes Nation. Nobody does it bigger than Kenny when it comes to the stadium shows. Sure, Garth sells them out as well, but Kenny brings multiple acts and an all day party atmosphere.
You can tell how much Kenny appreciates his fans when you read his words about having to shut down the entire production for the year. Lets just hope they get those 2021 dates booked and we can put Kenny in Montana on the calendar again.
Here's a few pics from the last time I saw Kenny Chesney a couple years ago.
Above: Kenny filming a music video in the parking lot
Below: There's me!
KEEP READING: See how sports around the world have been impacted by the coronavirus