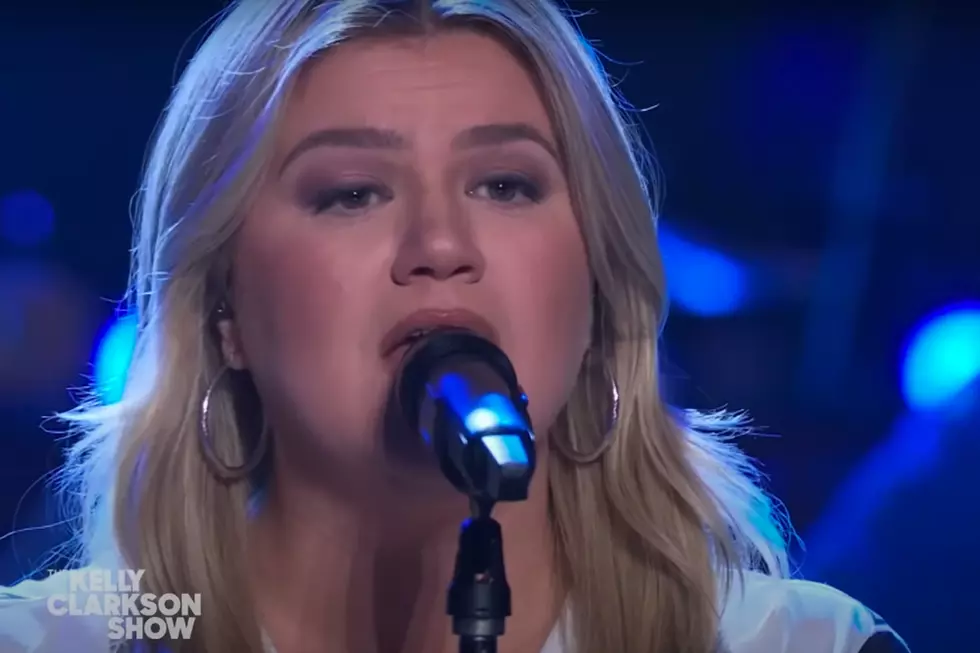 Kelly Clarkson's Cover of Taylor Swift's 'Better Man' Is Super Country [Watch]
YouTube/TheKellyClarksonShow
Kelly Clarkson put her stamp on a song Taylor Swift once wrote for a group of country hitmakers. The talk show host covered "Better Man (Taylor's Version)" this week.
"Better Man" was a hit song for Little Big Town in 2016, with Swift saying very little about her solo write at the time. All the country quartet said at the time was that the megastar sent it to them, and they were eager to record it. It'd become a triple-Platinum certified No. 1 hit for Karen Fairchild and company.
In 2021, Swift would release "Better Man" on her Red (Taylor's Version) album. Clarkson performed the song during her popular Kellyoke segment.
Clarkson's abbreviated version of the song stays true to the original arrangement. Dressed in a Dallas Cowboys football jersey, the original American Idol and frequent The Voice coach belts out the heartbreak song as if Swift had written it for her.
It's a swelling performance that showcases Clarkson's power and range.
Swift's version of the Grammy-winning song also mimics Little Big Town's, although hers is more organic than one might expect from a pop star. The Red (Taylor's Version) album was her second re-recording of older studio albums that were originally released while she was on Big Machine Records. The original project dropped in 2012 and did not include this song.
Clarkson frequently chooses country songs for the Kellyoke feature: Songs by Chris Stapleton, Ronnie Milsap and Blake Shelton have been covered in recent weeks.
See Inside Kelly Clarkson's Nashville Estate
Kelly Clarkson has sold her estate in Nashville after four years on the market. The singing superstar and television personality received $6.3 million for the 7-bedroom, 11-bathroom, 20,121-square-foot mansion.
PICTURES: See Inside Taylor Swift's Luxurious Childhood Home
Taylor Swift's luxurious childhood home is for sale for just under a million dollars, and pictures show a well-appointed residence that's a fitting home for a future superstar. The 5-bedroom, 4-bathroom, 3,560-square-foot Georgian Colonial in suburban Reading, Pa., has been completely renovated, and it features a sweeping staircase, a formal dining room, a study with a fireplace and a formal living room with a fireplace and French doors that open onto a side porch.
There's also a gourmet kitchen, a large master bedroom with an attached master bathroom, a bonus room, a separate laundry room and a detached garage.