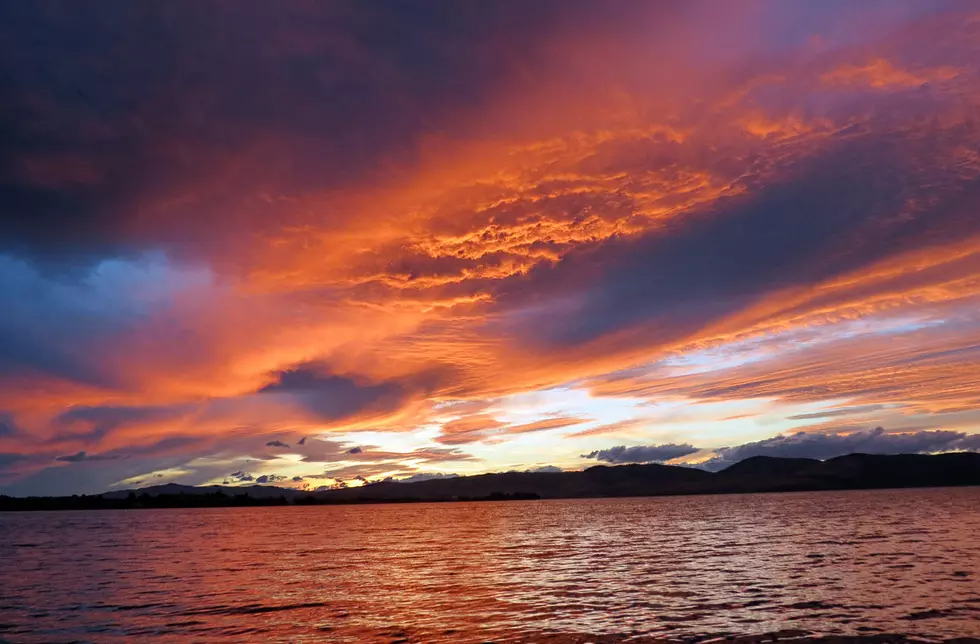 Flathead and Whitefish Lakes Help Economy
Flathead Lake at sunset. (Steve Fullerton, Townsquare Media)
The beauty of Flathead Lake and Whitefish Lake in Western Montana result in much higher home values, which in turn generates about $3 billion in taxes, according to a new study from the Whitefish Lake Institute and the UM Flathead Lake Biological Station.
Over 7,000 sales transactions between 2004 and 2018 in the vicinity of the two bodies of water were studied. The results were revealed in a University of Montana news release this week. Lakefront properties on Flathead Lake brought in $12 million to $17 million in property tax revenues. Whitefish lakefronts equaled between $5 and $8 million.
A main conclusion of the study, lakefront property sales at Whitefish Lake showed a 254 percent average premium and Flathead had a 114 percent average between 2004 and 2018, compared to similar property 2 kilometers away.
Nanette Nelson, Flathead Lake Biological Station economist, said, "Our results suggest that highly desirable lakes like Flathead and Whitefish Lakes enhance surrounding property values, thereby contributing significantly to the local tax base and economy of both lake-base communities."
Co-author Lori Curtis of the Whitefish Lake Institute said the study shows a link between good water quality and economic benefits. "These study results provide us with an economic argument in communicating the significance of maintaining water quality in our lakes."
The Whitefish Lake Institute was founded in 2005 and is committed to science, education and community stewardship to protect and improve Whitefish Lake and area water resources. The University of Montana Flathead Lake Biological Station has been a long-term facility with continuing research, monitoring, education and outreach on the health of the lake.
More information, in fact, the full report can be found at the Whitefish Lake Institute website.
What Are the Signature Drinks From Every State?